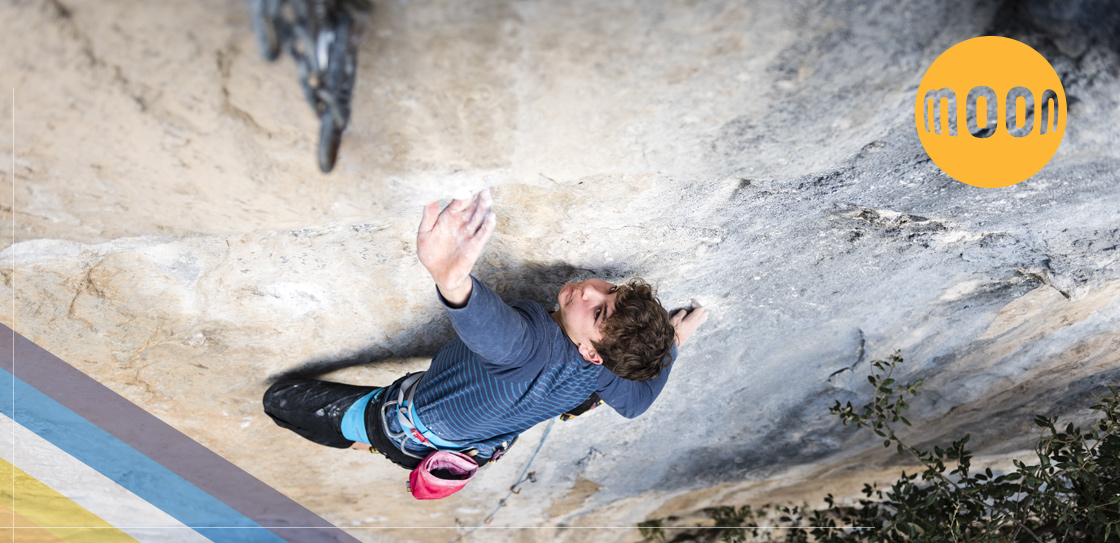 Raven Tor, which is surprisingly only a 55 minute drive out of South Manchester.
Favourite Climbing Destination
Cantabria - It's where I've climbed most outdoors. But, I'm still yet to properly explore other higher profile destinations.
Hard to single it down but last week's circuit session was pretty transcendental.
Favourite Moon Climbing Product
Rainshadow Pants but they are being pressed hard by the new Samurai shorts. It's always nice climb comfy!
What Is It About Climbing You Love
Having complete freedom on the wall, just you and the climb. I don't know many other sports in which interacting with the challenge is as fulfilling as the succeeding in the challenge itself.
Getting on the GB Junior Team for the first time back in Youth C.
Climbing my first 8a outdoors, Troncomóvil at Cicera.
8th place in Combined at the Youth World Championships 2019 in Arco
When Not Climbing You Like to
Read, skate, be around people.